5 Martha's Vineyard Golf Courses
From the remote allure of the Chappaquiddick Links to the pristine ocean views of Farm Neck, each course is its own beautiful patch of club swinging excitement.
---
Royal & Ancient Chappaquiddick Links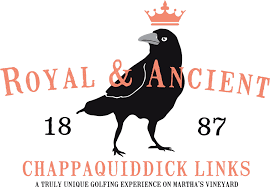 As its name suggests, the Royal & Ancient Chappaquiddick Links (or RACL for short), is practically royal in every way. The links were established all the way back in 1887, and are often considered a hidden gem on Chappaquiddick Island. To get there, you have to hop aboard the Chappy Ferry.​
The quirky nine-hole course is surrounded by untouched forestry, fitting for the quiet and secluded location. While not generally open to the public, weekly memberships are available, offering unlimited play.
---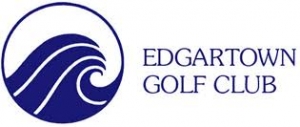 Backdropped with beautiful views of the Vineyard
Sound and the Trapps Pond, Edgartown Golf Club is just the spot to put your swing to the test while getting those full-fledged picturesque views. It's also unique in that the club is open to members and their guests year-round, weather permitting. The club also hosts many benefit tournaments during the summer, and a comprehensive junior golf program so that the kids can take a few shots on the green.
---
​
Finally, a golf club with the presidential seal of approval! Nestled up in Oak Bluffs, Farm Neck Golf Club features 18 holes with a reputation for championship-level quality.
Follow the greens through intimate woodlands, beautiful open meadows, salt marshes, and fantastic ocean views.
You can satisfy your hunger at the cafe and enroll in lessons if you're looking to take your first swing. Technophiles, you'll have a leg up on the competition with a complimentary smartphone app called YamaTrack — it shows your position on the course and yardage to go. You might want to look up while you're swinging, though!
---
​​
Away off in the far north (Tisbury), Mink Meadows is conveniently positioned just beyond Vineyard Haven. The clearings of trees that form Mink Meadows were originally made in 1928 as fire lines to prevent wildfire spread. The owner of the property, Robert Bigelow, realized that the clearings looked like fairways and decided to transform the land into a golf course.
Mink Meadows caters to both both seasoned and novice players with varying degrees of difficulty in their nine holes. They host a wide variety of events and tournaments with a Ladies' Day each Thursday, and offer pro shop services and lessons for all ages.
---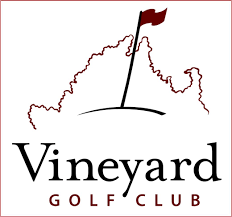 Vineyard Golf Club may be the newest game in town, but it still has classic design elements that provide fun challenges — take the third hole, which features a devilish sand trap just before the fairway. Just outside of Edgartown, the club was named by GOLF Magazine as the "Best New Private
Course" of 2015. The course also draws visitors for being the only organic golf course in the U.S. — no chemical pesticides, herbicides, or fertilizers on these greens.